Confirmation of Details
We need to keep our records up to date so please print off the form on the link below, fill it in and return to Fr. Tom or email it to the Parish office using drumkeerin@kilmorediocese.ie, thank you.
*If you have already filled in a form, thanks, unless
there have been any changes, you do not need to fill in another one.
St. Brigid's Church, Drumkeerin - A History
Prin Duignan has written a History of Drumkeerin Church titled, Drumkeerin Catholic Church: Dedicated 1870.
Please select this link to read the article.
You can also select the History tab on this website for more information around the Parish of Inishmagrath.
Catholic Grandparents Association
Celebrating the World Day of Prayer for Grandparents and the Elderly on Sunday, 25 July 2021.
Pope Francis has established a World Day of Prayer for Grandparents and the Elderly, which
will take place for the first time on Sunday 25 July 2021.
The Catholic Grandparents Association has been at the forefront in campaigning for a greater
recognition of Grandparents for their role and vocation in passing on their faith to the next
generation. The announcement of a new Church-wide celebration for Grandparents and the
elderly comes in answer to our prayerful request to the Holy Father Pope Francis.
Grandparents and the elderly are often overlooked, but this new day in the Universal Church
calendar is a momentous achievement for Grandparents and the elderly and will hopefully
reassure them that they are loved and that they are needed. It is refreshing also to note the
renewed commitment by the Church for the Pastoral Care of the elderly, a group of people
who have suffered greatly during the Covid-19 pandemic due to being isolated from family,
from their faith and from many of their daily supports.
Will you join us in marking this momentous day in parishes? We have a whole suite of
resources and ideas for how you can make this a wonderful celebration for all. Here are some
ideas! Please visit our website for a more detailed explanation of the resources.
http://www.catholicgrandparentsassociation.org/
Amoris Laetitia
One of the multimedia initiatives for the Amoris Laetitia Family Year will be a new series of monthly videos. Each month, the Holy Father, Pope Francis, will explain the chapters of The Joy of Love (Amoris Laetitia) alongside families who will share witness and testimony by sharing aspects of their daily lives.
The second video is now available to view on https://youtu.be/PJ-fS7cWUhA
The first video is now available to view on https://youtu.be/ug7VC5iCydQ
This link will take you to the website for the Holy See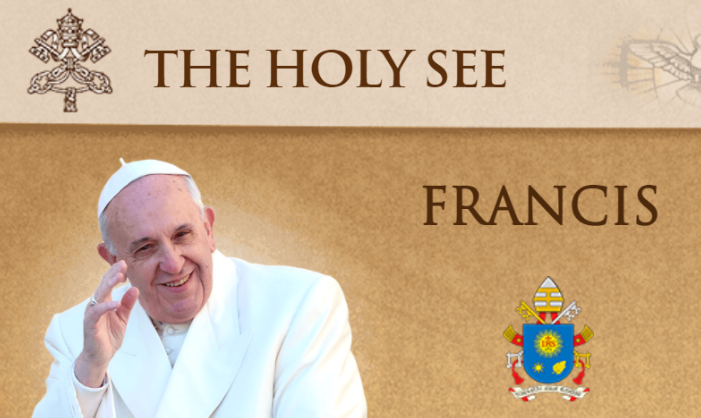 Show them by example, teach them at home, let them learn by watching others in Church.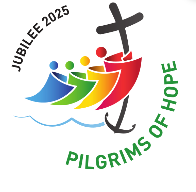 Guidelines for the Reopening of Public Worship from Bishop Martin:
1. The obligation to attend Mass on Sundays and Holy Days remains suspended at this time and every person should consider carefully if returning to collective worship is the safe and appropriate step for them at this time.
2. Seating is 2 meters apart within the Church (with household groups seated together).
3. Mask wearing is mandatory for all gatherings in Church.
4. Parishioners are to be encouraged NOT to gather outside the Church or in the car park after liturgical celebrations.
Thanks - I would like to thank you and the Covid-19 Support parish teams - including sacristans, caretakers, stewards and cleaners - who generously ensure that our churches are safe environments where people can confidently assemble for worship. Their collective task is not an easy one and I appeal to all the faithful to cooperate fully as we continue with our return to public worship. Until you feel you can return to Church; you can still access Masses online.