Radio Maria is the only Catholic Radio station in Ireland; you can listen via one of the following methods:
Television - Saorview channel 210 or Freeview.
Internet - Click "Listen" on www.radiomaria.ie or on Facebook: Radio Maria - Ireland.
Mobile App - All devices - Download the Radio Maria Ireland free app on your phone/mobile device from your app store.
Radio Feed via Telephone - Listen live by calling +353 (0) 1 437 3277. (Will incur a cost)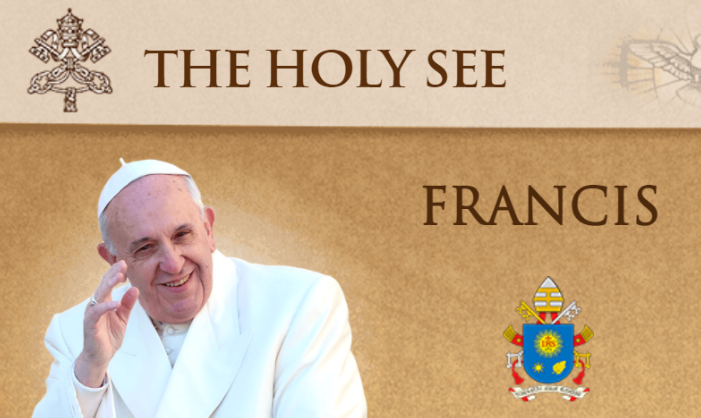 Show them by example, teach them at home, let them learn by watching others in Church.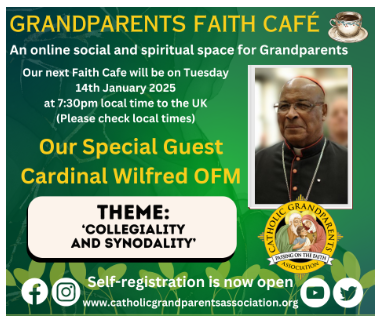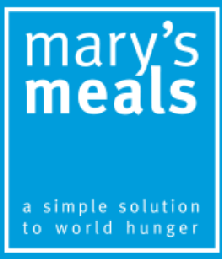 Mary's Meals: We began feeding 200 children in Malawi in 2002 and are now feeding 1,838,859 children every day in places of education. Our vision is that every hungry child receives a daily meal and that all who have more than they need, share with those who are in need. With our no frills policy, it costs with Mary's Meals €18.30 to give a child a meal every day for a full school year.
To raise funds and awareness of Mary's Meals, we are walking throughout Ireland. Walks are starting on 7 August from Kilkenny, Malin, Derry, Armagh, Dublin, and Limerick and are all arriving in Knock Co Mayo on 15 August (restriction permitting). Maybe you could get involved in Step by Step to Feed the Next Child. You are invited to visit our website www.marysmeals.ie For more information you can phone Fr Eamonn Kelly on 0879077985. We would also like to organise a local walk in your area. Sponsor cards and t-shirts are available. Maybe you would be willing to undertake the challenge and so help to feed the little ones. Contact Patricia on 0863140814.


We now have two new AED (Automatic External Defibrillators) available at Creevelea and Tarmon Churches.
For Drumkeeran there is an AED situated at the GAA ground and another at Lough Allen College.
Volunteers have undergone training.
As a community we have invested in our own safety!

MESSAGE OF HIS HOLINESS POPE FRANCIS
FOR WORLD MISSION DAY 2022
"You shall be my witnesses" (Acts 1:8)
Select Here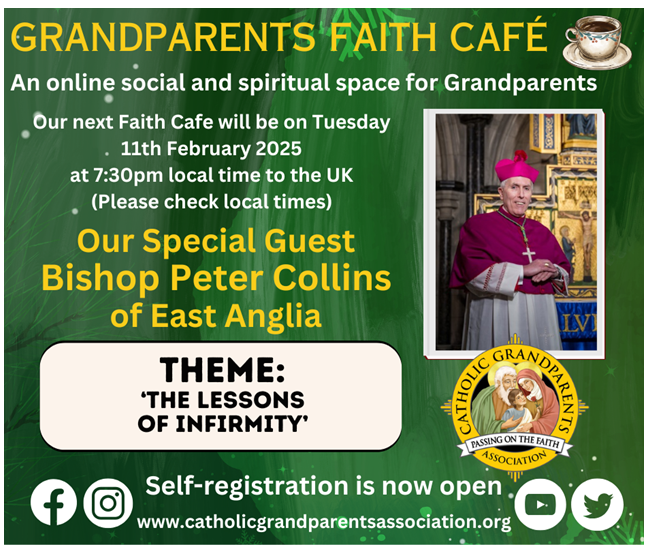 Parish Pastoral Council
We have a new Pastoral Committee, they are; Padraig Travers, Gillian Forde, Mary Kerins, Niall Gallagher, Blaithín McPartlan, Sean Rynn, Angela Spurway, Aaron Wynne and Fr. Tom.
Thanks to the outgoing committee members; Chairperson, Tommy McLoughlin, Vice-chair Dr Rosaleen Harkin, Secretary, Ann Keaveney, John McPartland, Margaret McPartlan, Paul Gallagher, Teresa McGee and Carmel Wynne.

Sharing the Good News – Issue 75 April 2022
The April issue features the following articles:
• 'Make Your Voices Count' - Catholic Bishops of Northern Ireland
• Dr Nicola Brady speaks to Intercom magazine about the Synodal Pathway
• Special parish collection for Ukraine raises
• Bishop Denis Nulty endorses Aspal - a new app and digital platform which enables people to deepen their faith
• Priests are at the frontline caring for the sick, the bereaved, and staying with their people during war - Bishop Cullinan
• Bishop Michael Duignan to be installed in Galway Diocese on Sunday 1 May
• Young people are beacons of hope in their parishes and communities - Bishop Leahy
• Two month countdown to WMOF2022 in Rome
• News in pictures
We would be delighted to receive articles and photographs for use in Sharing the Good News and for our news website www.catholicnews.ie.

World Youth Day 2023
What is it?
World Youth Day (WYD) is the gathering of young people from all over the world with the Pope. It is also a pilgrimage, a celebration of youth, an expression of the universal Church and an intense moment of evangelisation for the youth world. Although its Catholic identity is clearly evident, WYD opens its doors to everyone, no matter how close to or distant from the Church they are.
It is celebrated at the diocesan level on Palm Sunday, and every two, three or four years as an international gathering in a city chosen by the Pope, with the presence of the Holy Father. It brings together millions of young people to celebrate their faith and sense of belonging to the Church.
Since its first edition in Rome in 1986, World Youth Day has proven to be a laboratory of faith, a place of birth for vocations to marriage and consecrated life, and an instrument for the evangelisation and transformation of the Church.
It aims to provide all participants with a universal Church experience, fostering a personal encounter with Jesus Christ. It is a new stimulus to the faith, hope and charity of the entire host country community. With young people as its protagonists, World Youth Day also seeks to promote peace, unity and fraternity among peoples and nations around the world.
To find out more - please visit: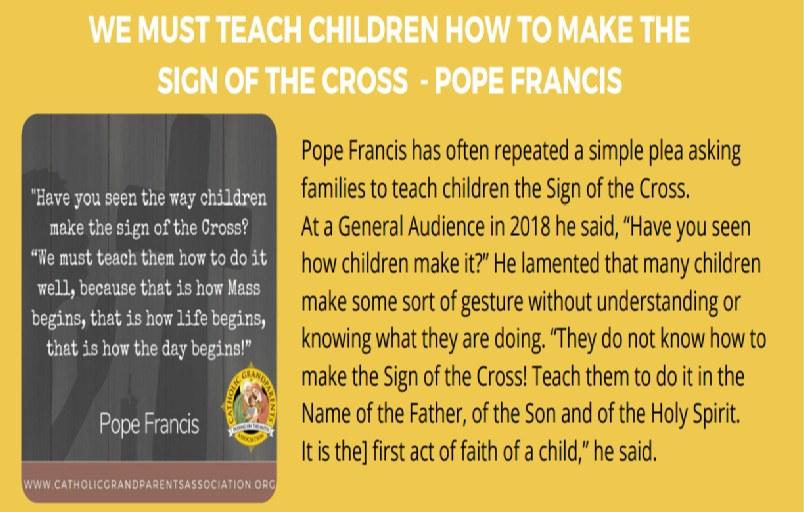 Day for Life Message – Caring for the Older Person
The focus of the Day for Life this year is older persons. The COVID pandemic highlighted the desperate plight of many older people, especially those in care homes and those struggling with long-term chronic conditions such as dementia. They carried the highest burden which included prolonged isolation, the distress for families being unable to visit, delayed medical interventions and tragic, isolated, deaths followed by shortened, minimal, funeral rites. Many family members and friends continue to bear the wound of deep grief which hurts and is still in need of healing.
There are many challenges which we face; the way in which we provide care for older persons, its cost and the means of payment, the shortage of staff in care homes, the time and energy needed to help older people feel valued and wanted. Many feel they have become a burden or can feel treated as a burden, a 'bed-blocker', or a nuisance because they move more slowly, struggle with more physical challenges and live a different rhythm of life. They often feel vulnerable and worry, when they hear talk about and even concrete proposals for the legalisation of assisted suicide and euthanasia. We share their concerns. In better valuing older persons, we need to find new ways of building bridges by our actions.
Pope Francis has recently offered a very different and more positive perspective. In his Catechesis on Old Age, he writes, 'The alliance between generations, which restores all ages of life to the human, is our lost gift and we have to get it back. It must be found, in this throwaway culture and in the culture of productivity.'[1] He invites us to listen to the dreams of older women and men and to learn from their wisdom (Joel 2:28). Older persons have a different rhythm to life from which we can learn. He continues, 'The arrogance of the time on the clock must be converted into the beauty of the rhythms of life.'[2]
We invite people to think again about the value and worth of older persons in families and in society, and to make practical choices to build bridges between the generations. We call for people and parishes to devote quality time, energy and creativity in caring for the older persons in our communities.
We invite engagement in political debate on providing adequately resourced care of older persons so that no-one feels like a burden in our society.
We challenge our politicians and healthcare system to provide accessible palliative care for all the dying.
We encourage people to learn from a closer accompaniment of the elderly that there is a real richness in the journey through old age, which offers a deeper meaning and a new rhythm to the whole of life; something which can be celebrated and lived with hope in eternal life.
Saint Joachim and Saint Anne, pray for us.
[1] Pope Francis, General Audience, 23 February 2022.
[2] Pope Francis, General Audience, 2 March 2022